Features
The Dried persimmon processing line mainly consist two machines: persimmon peeling machine and hot air persimmon drying machine.
1:Persimmon Peeling Machine
Vacuum sucker type fruit peeling machine;
Functions:Automatic peeling ,discharging and separating;
Application range:persimmon and apple,and kiwi fruit.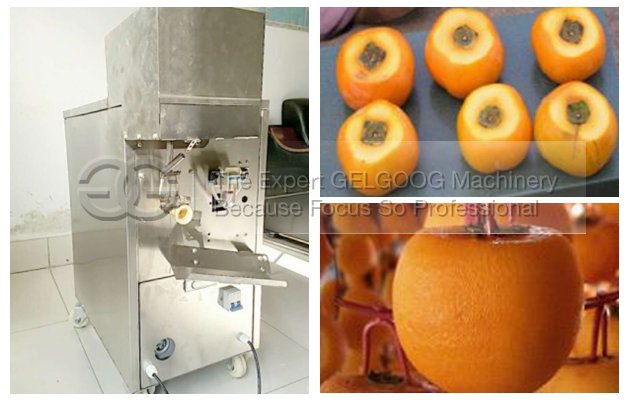 2:Persimmon Hot air Drying machine
Drying box using electric heating system to do the heat source, with the axial fan on the convection heat exchanger to heat the air.
The use of precise temperature and relative humidity control system, baking no deformation, no discoloration, the appearance of good-looking, internal nutritional value and medicinal value is not lost, accurate moisture content can ensure product quality standards.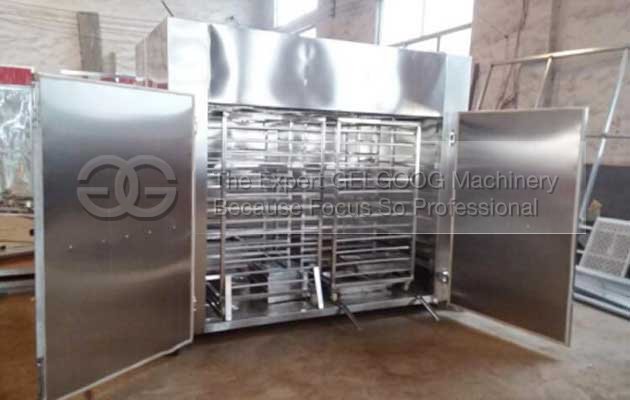 Technical Data
Sequence
Different parts
Specification
Quantity
1
Drying parts
ts: suitable for fruit and vegetable drying, processing, processing.
1 set
Heat source system
1
Heating system
MY - 15 automatic control electric heating system.Power supply of 380 v (the heating equipped with internal circulation heating function, reduce the operating costs) of the manufacturer
1 set

2
Insulated building
Material: stainless steel materials, internal compressed rock wool, special drying room insulation board.Intermediate belt reinforcement skeleton;
Thickness:50mm
Dimension:2.5*1.5*2m
1 set

3
Circulating fan
Material: aluminum alloy, high temperature, high humidity drying room dedicated axial flow fan.
Each fan power is 1.1 kw.
1 set
4
Moisture removal system
Material:steel plate
1 set
5
Tray
Material:Stainless steel tray, the tray for resistance to high temperature, high humidity can be dedicated to dry,
Tray size:600*400*45mm
104 pcs
6
Trolley
Material: stainless steel square tube welding
2 sets
7
Computer controller
Function: Automatic temperature control, humidity, voltage display, self-programming drying temperature, humidity, and the required drying time. Can be programmed nine paragraphs of the value of the voltage is too high or too low Automatic voice alarm, automatic power failure protection fan and other equipment normal operation, with automatic storage drying history can be detected by computer sensors Drying room humidity, automatic Conversion of the fan back down, is the transfer function, making the material more uniform drying, faster time, the device also has the power to automatically turn off after drying and other functions.
1 set
8
Automatic moisture removal
Material: imported high temperature resistant, high wet fan
1 set
9
Electric heating control system
1 set

10
Wind plate
Material: stainless steel plate type.(the function: uniform distribution room air volume and heat)
1 pcs

Other accessories
2
door shutter
Steel
1 set

3
Fan high-temperature electric wire
h-temperature drying room three power cord
1 set
4
Electric heating resistance wir
Resistance to high temperature electric heating wire glass cloth
1 set
Customers Who Viewed The Machine Also Viewed