Features
Potatoes are in various forms in our lives. Our common fries, potato chips, Potato wedges, potato pancake, potato ball and others.
Our basket type potato frying machine can fry a variety of materials. And because there are different basket, we can fry different potato snack food in different basket at the same time, and ensure that there is no affect taste the different fried potato.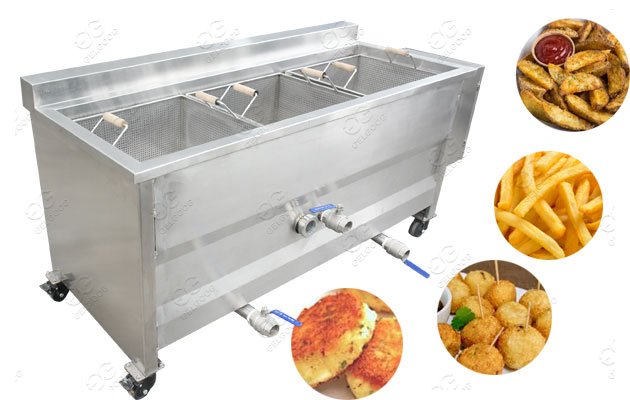 The potato cake frying pan uses heating from the middle of the oil layer to control the temperature of the upper and lower oil layers. During the frying process, the residual inspection is automatically filtered and the temperature is automatically controlled, thereby prolonging the service life of the frying oil.
The basket type potato ball frying machine is suitable for various small and medium-sized food factories and large-scale fast food restaurants, fried chicken restaurants and pastry shops, etc. It can fry various fried foods, but most of the operations still depend on people Hands-on operation. Energy is mainly selected from liquefied gas, natural gas and electricity.

Contact us for your potato snack food frying business.
Customers Who Viewed The Machine Also Viewed