Features
Cashew apple is a very perishable fruit that cannot be transported over long distances, but now we can provide you with a cashew apple juice extraction machine to improve the juice problem of cashew apples.
We provide cashew apple juice processing for the entire production line, as well as individual cashew apple juice extractor machine. These machines will provide people with hygienic cashew apple processing services and bring more income to improve the life of the entire family.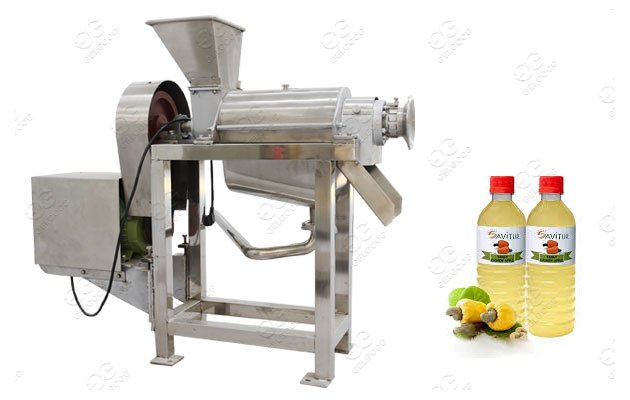 Cashew Apple Juice Machine Application:
★ Used to squeeze pineapple, apple, pear and other fruits;
★ Used for squeezing berries of mulberry, grape, orange, orange, etc .;
★ Used for squeezing tomatoes, ginger, garlic, celery and other vegetables.
Working principle of Cashew Apple Fruit Juice Making Machine:
★ The main component of this equipment is a spiral. The bottom diameter of the spiral gradually increases along the outlet direction of the slag and the pitch of the spiral gradually decreases. When the material is pushed by the spiral, due to the reduction of the volume of the spiral cavity, the extrusion of the material is formed to squeeze the juice. .
★ The direction of rotation of the screw spindle is clockwise when viewed from the feed hopper towards the slag trough
The value of cashew apples:
cashew apples are soft and juicy, sweet and sour, and rich in vitamins B and C, with good nutritional value
Technical Data
Cashew Apple Juice Extraction Processing Machine
Model
Power
Spiral length
Spiral diameter
Dimensions
GGZP0.5
2.2
530
120
940*320*1040
GGZP1.5
6.2
772
175
1650*540*1920
GGZP2.5
17.2
860
250
2100*640*2200
Customers Who Viewed The Machine Also Viewed