Features
Potato French Fries Cutting Machine Advantage:
1. It cuts the potatoes or onions, taro, pawpaw into stips smoothly without any damage.
2. After cutting. the potato french can be put into the next step for boiling or frying to make french fry.
3.It's suitable for fast food multiple shops,french fries manufacturers and food processing factories.
4.This
potato french fry cutter
can be connected to the next processing step in the whole processing line.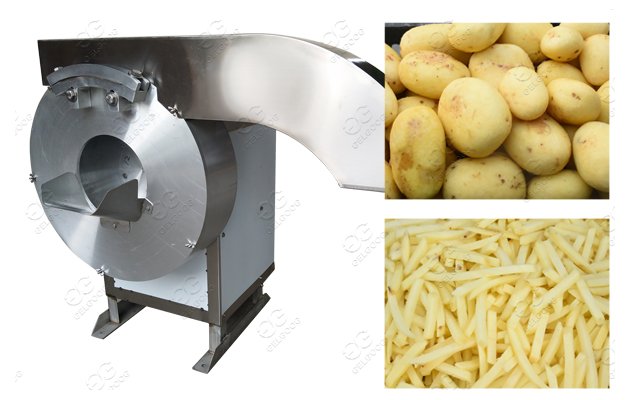 How to cut potatoes for french fries? See the video.
The
potato french fries cutting machine i
s used to cut potato into strips and slice. It is easy to operate with high efficiency of 600kgs per hour,especially for industrial use. Strips and slice are good look.Machine to cut the potato or sweet potato as think pieces and chips. The machine is made of high quality stainless steel and aluminum alloy. The blade are made of stainless steel, very sharp, which can cut the potato french fries very fast in good shape. All the parts contacting with the french fries are made of stainless steel. It is easy to operate and clean, fast to work, Widely used in fast food restaurant, hotel and relating industrial.
We also provide
french fries proeduction
line for customers. Contact us freely if you need machine to make potato french fries. The cutter machine also can cut different french fries size. Contact Us now.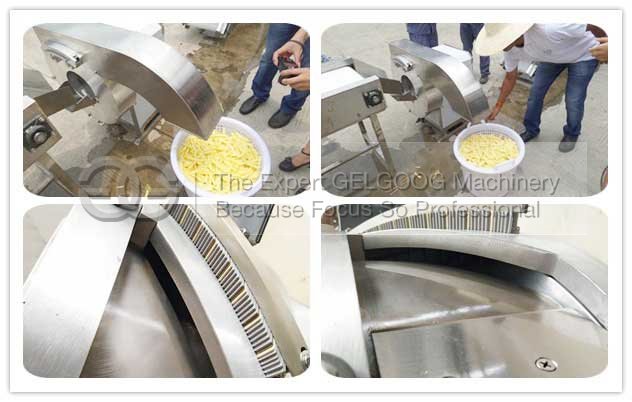 Technical Data
| | | | | | |
| --- | --- | --- | --- | --- | --- |
| Model | Power | Weight | Voltage | Size | Capacity: |
| GG | 0.75kw | 1 90KG | 380V-3/220V-3 | 650*550*800mm | 600KG/H |
FAQ
What size can the french fries machine cut?
The size of our machine cutting strip is 3-10MM;
Can I use a single motor?
Before the slitter was a three-phase electric, six-stage motor. If the single-phase motor is replaced, the motor is a four-stage motor. In this case, the speed of the french fries cutting machine is fast, and there is more debris.
I want to start the french fries business. But I'm not in China. Can I buy the French fries machine?
Yes, we have more than ten years of export experience. Exported to multiple countries. Don't worry about shipping. If you need a price, please leave a message.
Customers Who Viewed The Machine Also Viewed