Features
Washed coffee cherry are demand in many countries such as Brazil, Ethiopia, Indonesia and Yemen and others.

For those who have high requirements for coffee beans, the coffee cherries need to be cleaned. The washed coffee cherries have a better coffee flavor. This is a good way of processing coffee cherries.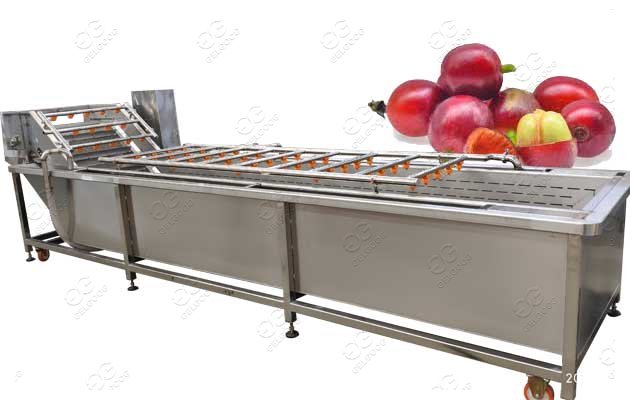 Our washing machine can clean coffee cherries better. Clean coffee is a staple food in many countries/regions such as Brazil, Ethiopia, Indonesia and Yemen. All of them are well-known and highly respected for their coffee production.
The coffee cherry washing machine can clean the coffee cherries very cleanly by the action of air bubbles. And we can customize the washing machine according to the needs of customers.
Cleaning: The bubble washing machine cleans the coffee cherries under the action of bubbles. The tail of the machine has a lifting effect. At the same time, it is equipped with a spray head that can spray the coffee cherries twice to improve the cleaning effect. Use multi-stage cleaning.
We can also provide ozone devices. The ozone generator can be used for one-time cleaning to kill bacteria and decompose pesticide residues.
Keep fresh: Use air-drying equipment to remove moisture from the surface of coffee cherries. You can grade or process the dried coffee cherries.

Technical Data
| | | | | | |
| --- | --- | --- | --- | --- | --- |
| Coffee Cherry Washing Machine | Power(KW) | Size(mm) | Capacity(KG/H) | Weight(KG) | Roller Size(mm) |
| GGXM800 | 1.1 | 1600*850*800 | 400 | 220 | 800 |
| GGXM1000 | 1.5 | 1800*850*800 | 600 | 260 | 1000 |
| GGXM1200 | 1.5 | 2000*850*800 | 800 | 280 | 1200 |
| GGXM1500 | 2.2 | 2300*850*800 | 1000 | 320 | 1500 |
| GGXM2000 | 3 | 2800*850*800 | 1500 | 420 | 2000 |
| GGXM2600 | 4.37 | 3100*850*1450 | 2000 | 600 | 2600 |
Customers Who Viewed The Machine Also Viewed