Features
Tomatoes are a common material used in factory food processing. Such as tomato sauce, dried tomatoes, tomato powder and so on.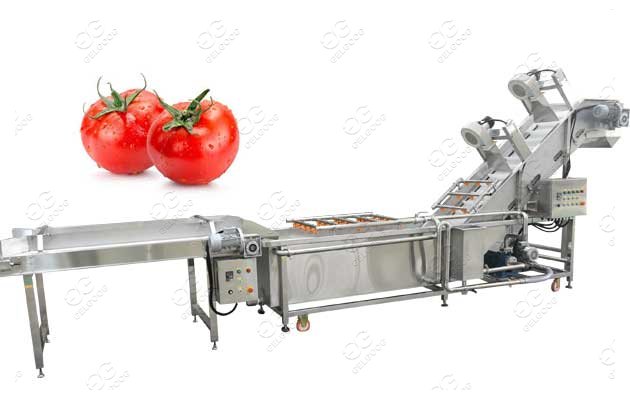 Since tomatoes are a special material, they will float during the cleaning process. The net belt inside all ordinary bubble cleaning has no effect on the floating tomatoes.
For the special case of
tomato washing
, we have subtracted the mesh belt. Instead, the mesh belt conveyor in the water tank is replaced with a fence plate or a mesh plate. The advantage of this is that during the tomato cleaning process, if there are relatively large sundries in the tomatoes and other materials, they can fall down. In this way, it can sink rocks and remove impurities with a large specific gravity, and ensure the purity of the discharged material.
In addition, we are also increasing the value of some high-pressure fans on the
tomato cleaning machine
. In the lifting part, our
tomato washing machine
can not only carry out a second spray, but also clean the tomato again. Ensure that the tomato fruit are clean. The additional high-pressure fan can also effectively remove the moisture on the surface of the tomato. In this way, the requirements of the lower processing technology of tomatoes can be met.
The
tomato cleaning machine
is the best choice for cleaning apples, citrus and other materials. We provide whole tomato process solution, contact us freely with your detail requirement.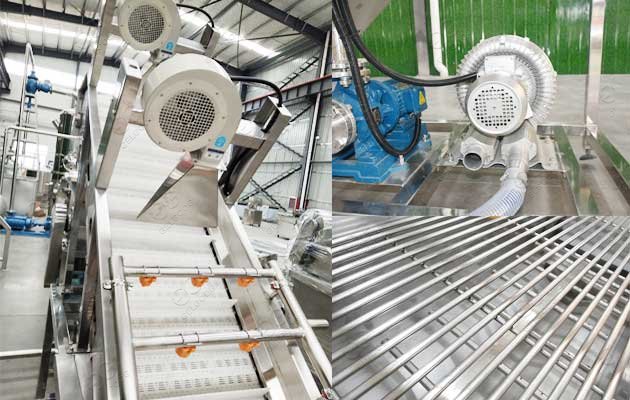 Technical Data
| | | | | | |
| --- | --- | --- | --- | --- | --- |
| Tomato Washing Machine | Power(KW) | Size(mm) | Capacity(KG/H) | Weight(KG) | Roller Size(mm) |
| GGXM800 | 1.1 | 1600*850*800 | 400 | 220 | 800 |
| GGXM1000 | 1.5 | 1800*850*800 | 600 | 260 | 1000 |
| GGXM1200 | 1.5 | 2000*850*800 | 800 | 280 | 1200 |
| GGXM1500 | 2.2 | 2300*850*800 | 1000 | 320 | 1500 |
| GGXM2000 | 3 | 2800*850*800 | 1500 | 420 | 2000 |
| GGXM2600 | 4.37 | 3100*850*1450 | 2000 | 600 | 2600 |
Customers Who Viewed The Machine Also Viewed