China Academy of Industrial Research, "2016-2020 Leisure Food Industry Development Opportunities Report" pointed out that the Chinese snack food market in 2015 total sales of 522.5 billion yuan, from 2011 to 2015 compound annual growth rate of 9.3%. The total sales of candy in the Chinese snack food market, the largest share in 2015 to 24.5%. According to the total sales, the cake ranked second, nuts ranked third in 2015, the market share of 17.2% and 13.5%.
With China's economic development, leisure food market demand will continue to grow, forecasting 2016-2017 compound annual growth rate of 10.3%. 2017, snack food market size will reach 634.2 billion yuan. In addition, due to the growing awareness of the health of the domestic market is expected to puffed food market demand will be more moderate growth rate. The number of leisure food companies will continue to grow steadily In the second and third tier cities, local small and medium sized snack food companies are more competitive with non-local competitors because of their greater familiarity with local culture.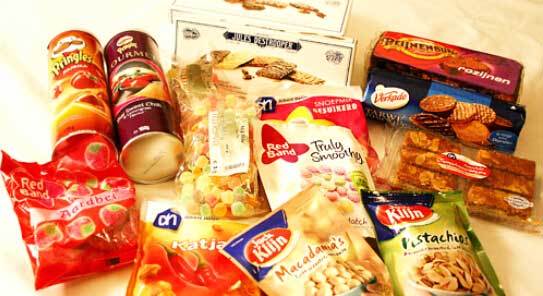 Leisure food is defined as a small amount of convenient packaging of food, can replace meals, between meals or for supplemental meals and consumption, generally can be eaten directly, portable, shelf life of at least two days.
Snack food market generally includes cakes, puffed food, nut products, dried fruit, candy and various processed meat and other products. The market demand for snack foods continues to grow, largely driven by China's economic growth, rising population, rising disposable income and shifting consumer habits.