The Mango Pulping Machine is suitable for stone fruits (mango, peach, apricot), pitted and beating isolated berries (kiwi, strawberry,), and pre-cooked softened pome fruits (apples, pears) and other fruits.
For mango,must use special custom-made double way pulper,it has two functions,one is remove the nuclear and the other is beating.
If you want make mango juice, we also can provide you juice machine with help you make mango juice from mango pulp.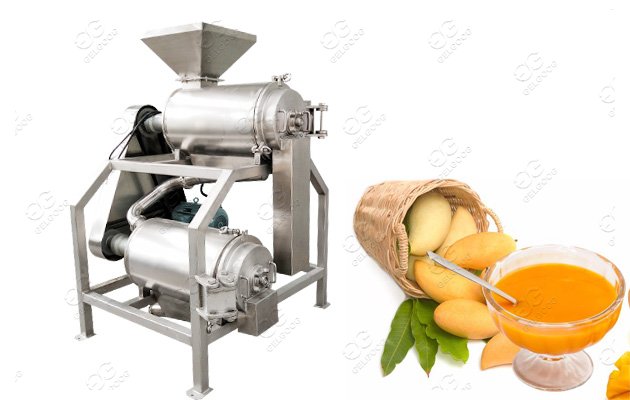 Mango pulping machine introduction :
1. The machine combined the function of breaking fruit and screw juicer ,it can remove the residues itself.
2. Pulp residue automatic separation.
3. Combination of both in the production line, but also single production.
4. Tnd material contact parts are of high quality stainless steel,with Food Hygiene.
5.The machine is multifunctional, can complete peeling, pulping, seeds removing and slag discharging in one machine
6,Made by full stainless steel
7.Made of superior quality stainless steel, approval of the national hygienic standards, safe and healthy.
8.Full automatic, saving energy and labour
9.The rotating speed is slow, can keep orginal nutrition in fruits and vegetables
10.Pulping thickness can be adjusted as your requires.

This is our mango pulp machine working video, you can have a look. if you have any problem , you can contact us for more information and quotation.