Feature of fruit juice extraction machine:
This Crush type Fruit Juice Extraction Machine is suitable for crushing berry fruit and vegetable, such as orange,apple,pineapple,coconut meat milk,tomato ect. Meanwhile, it also can crush the cooked and softening kernel fruit and vegetable, crushing size is 3 to 8 mm.then passing the crushed materials into spiral system, which improving the juicing effect.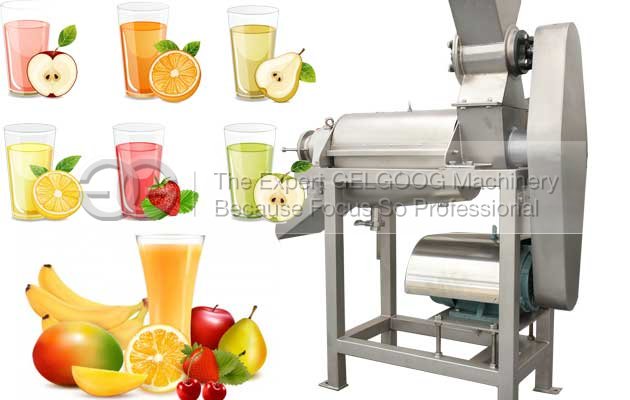 Introduction of the fruit juice extraction machine:
The fruit juice extracting equipment is mainly consist of the crushing equipment in the feed hopper, front supporting base, screw, filter screen, juice device, back base, slag spout and so on. This one is single screw type juice extractor. We also have
double-screw type juice extraction machine
.
1.Screen bore diameter:0.6mm; completely automatic juicing machine
2.China crushing and juice machine have function both crushing all different kinds of fruit and extracting juice. Such as tomato, apple, orange, pineapple, spinach,strawberry and so on;
3. Slag discharging and juicing separate automatically.
4. High juice making rate, make full usage of the raw material
5.China single screw type fruit juice making machine is stainless steel 304, easy to operate and move.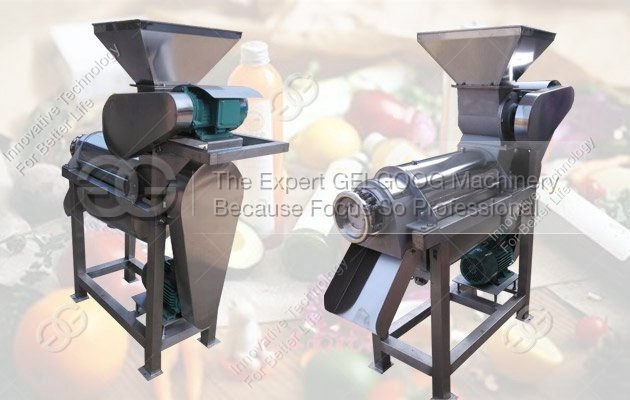 Working Principle of industrial juicer machine: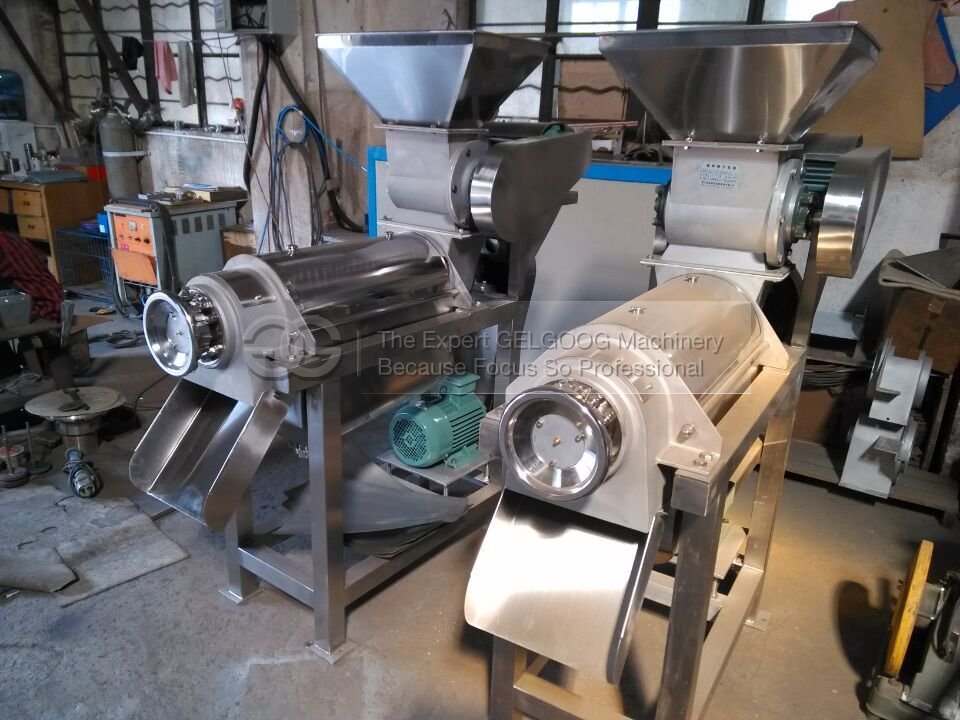 After these washed by
washing machine , then will put into the juice machine. When fruit get into feeding hopper, fruit receive pressure under the boosting of the spiral and the extracted juice will flow into the juice container through the filter screen, and the waste materials will be discharged through the ring interval formed between the spiral and the pressure adjusting taper part.
2.The movement towards the axial direction by the pressure adjusting head can adjust the size of interval so as to adjust the juice extracting rate.
As the juice crushing and juicing machine manufacturer in China,we provide all the customer with high juicing rate and high quality juice extracting machine with low price. We also
industrial pomegranate juicer machine
and juice filter and spiral coconut meat blanching machine for you. If you want buy fruit juice making machine or have any problem you can leave message or contact us freely.