Introduction
The Stainless Steel Grinding Machine can grind sugar,salt,herbs,spice,ginger,maize,rice.Have different capacitys for your choice. The Multifunctional Grinding Machine uses the relative motion between movable and fixed fluted discs, the raw materials to be crushed undertakes the comprehensive actions such as impacted by teeth, friction, impacted between raw materials are crushed. Its features are simple and solid in structure, stable in operation, high crushed efficiency. The crushed raw material can be discharged through the grinding chamber. Moreover, different size of raw material to be crushed can be got through exchanging screen with different mesh.

It's inner wall is processed finely, so it is smooth and level.
Advantages:
All the parts in the chamber which contact materials surficial parts are made of stainless steal, it's in conformity with the requirements of state standard and meet the requirements of GMP.

According to customer needs, may increase water cooling device and conveyor screw.Details pls contact us.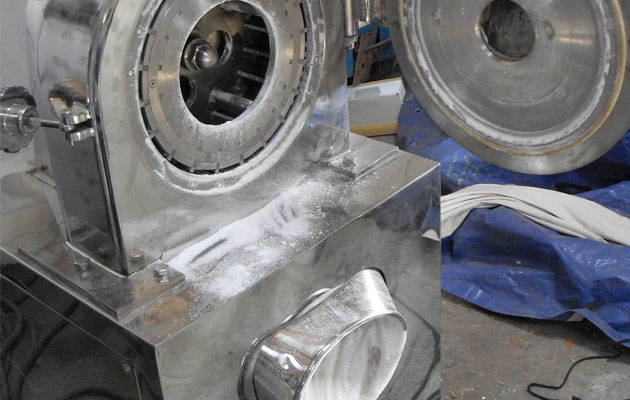 There are also
Ginger washing line
for your choice.