The medicinal herb washing machine can clean the deposits of herbs, vegetables and fruits. Has a good cleaning effect. Indispensable in the production process of herb processing.
Generally, herbs are plants that can be used in foods, flavoring agents, medicines, or spices. We provide hoists, cutting machine, washing machines, dryers and pulverizers. In addition, a powder packaging machine is also provided to facilitate storage of herbs.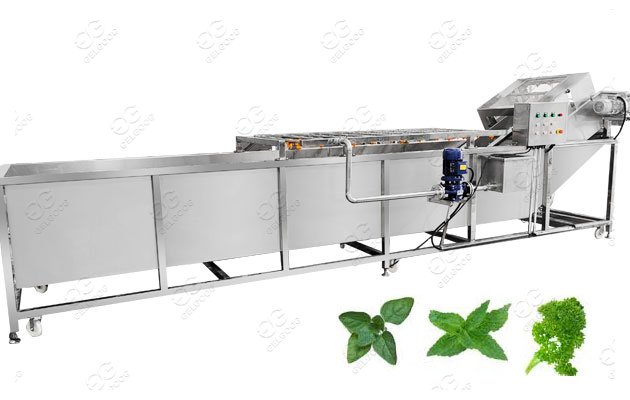 We can also customize the ozone antibacterial system, which can kill more than 99% of bacteria, remove more than 75% of pesticides, remove odor and keep food fresh.
Remove impurities
Kill bacteria
Remove pesticides
Remove odor
Wash large quantities of food at one time to keep food fresh and avoid waste.
Characteristics of herb washing machine :
1) Complete food grade stainless steel
2) High-pressure bubble cleaning imitates the principle of manual cleaning
3) The high-pressure spray valve above the swimming pool flushes vegetables from the top.