The olive washing machine combines high-performance bubble cleaning technology with an overall stable sediment removal system. It can efficiently clean olives and keep them in good condition. In addition, we also provide olive grading machine, olive pitting machine,oilve oil press machine to help customers further processing olives.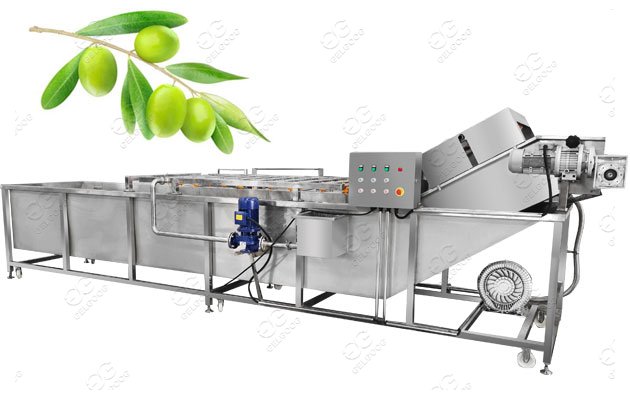 Introduction of olive cleaning machine:
The fruit and vegetable cleaning equipment is designed with a circulating water pump and a filtering water tank. It adopts bubbling, surfing and high-pressure spraying. There is a forced decontamination filtering water tank in the tank to perform water circulation treatment to remove debris mixed with the product and thoroughly clean it.
The characteristics and advantages of olive washing machine:
It can be used for continuous work, washing olives in large quantities and used in olive processing plants.
Using bubble cleaning technology and recycling system to improve olive cleaning efficiency.
The uniformly controlled variable speed screw conveyor conveys the product through a rotating cage with rotating rollers.
Built for a variety of products and applications. Flexible use for fruits, vegetables, nuts, etc.
Spend more time to increase productivity and reduce the time to repair with machinery.