The industrial vegetable washing machine is widely used in a variety of fruits and vegetables cleaning operations, a variety of agricultural products, seafood cleaning operations, peas, cauliflower, rape, cucumber, spinach, jujube, blueberry, pitaya, strawberry, apple, orange and so on a series of pairs . After the washing, the vegetable dewater machine will help you removal sureface water. The design of materials with high appearance requirements is applicable to fruits and vegetables such as vegetables, fruits, and aquatic products such as granular, leaf, and root products, and is particularly suitable for growing in soil.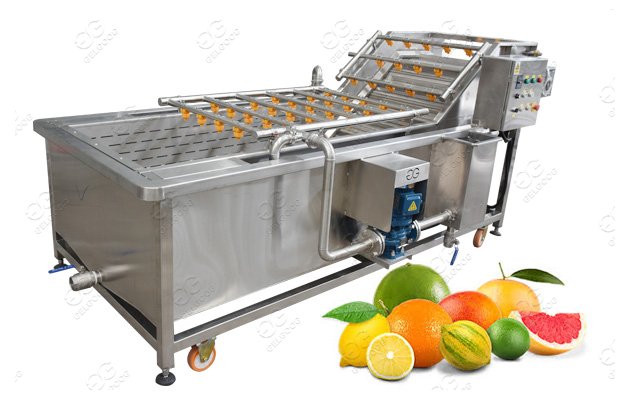 Features of Commercial Vegetable Spinach Washing Machine
1. Rack made of high quality SUS304 stainless steel, in line with the national food industry standards.
2. Use bubble tumbling, brushing and spray technology to maximize the cleaning of objects.
3. Each single machine in the assembly line can be customized according to the user's different processing characteristics to meet the technical requirements to the greatest extent.
4. The cleaning operation speed is infinitely adjustable, and the user can arbitrarily set according to different cleaning contents.
5. The machine has a compact structure and a high degree of automation, and is suitable for use by various processing-scale enterprises.
6. The machine transport part adopts SUS304 stainless steel mesh belt, which is characterized by stable operation and long service life, and meets the requirements of food hygiene.
7. The main body of the sink is stainless steel made of 2mm thick 304 stainless steel.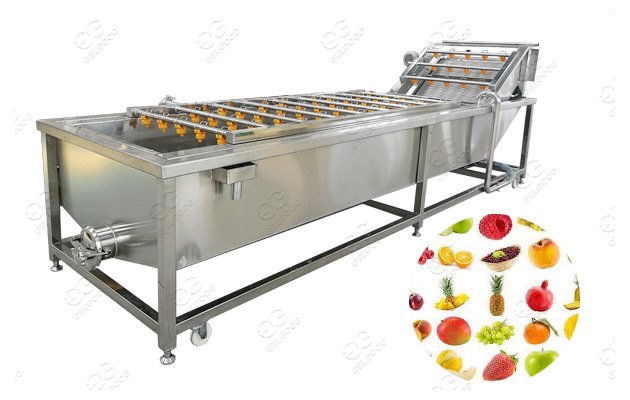 Packing: Simple, according to customer requirements.
After-sales service: The whole machine is guaranteed for one year and it is free for life.
After-sale Service of Industrial Apple Fruit Washing Machine
1. After the vegetable washing machine is installed, conduct free instruction training for the operator designated by your company so that you can master the operation method of the equipment and perform general maintenance.
2. One-year free warranty is provided for the product from the date of acceptance of the equipment, and (including the cost of natural damaged components, except for electrical components. If the damage is caused by improper operation of your company's personnel, only the appropriate fees will be collected after consultation). After the expiration of the warranty period, our company provides a permanent warranty on the product and charges only the appropriate cost.
3. When the equipment fails, after receiving your company's notice, we promptly make arrangements for mobilization and rush to the scene to ensure the normal operation of the equipment. This machine can be made according to special models and special orders. The company has special R&D and design departments, which can be provided according to customer's plan improvement or research and development.

This is our industrial vegetable washing machine introduction video. If you are interest, welcome see it: