Choose Best Fruit Washing Machine Factory
For the fruit process business, we need to choose the best sutable
fruit washing machine
.Our the fruit washing machine is with high quality and saving water. this is some reasons why choose our fruit vegetable washing machine.
Multi-application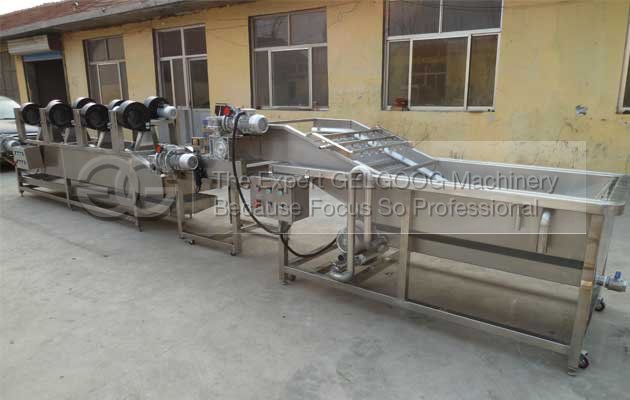 1) Strong waterfall washing of vortex flow shower design
2) Air bubble is adjustable, it is available for different vegetables or fruits washing request.
2) More washing efficiency with bubble adjustable.
3) More capacity comparing with the normal washer.
Fresh water saving
1) Washing water after filter to recycled using again.
2) Automatic level control for recycling easily and safely
More cleaning efficiency
1) In exit, a extra shower to make spray washing again
2) Fresh water washing is helpful to clean
3) For multi washing line, using the water from front
washer to save fresh water
Removing impurity easily
1) Special baffle design to take the floating impurities out off the washing area.
2) Further cleaning efficiency is getting
3) Washing operation becomes easily