Commercial Vegetavle Washing and Air Drying Machine For Sale
Our are engaged in
fruit vegetable process machinery
such as
fruit vegetable washing and air drying machine
,peeling machine,cutting machine,jucie machine,and other process machine. The
washing and air drying machine
have take country food industry use standard, the brushing technology, the maximum of material for cleaning, assembly line in each single machine can be based on user different processing characteristics tailored, satisfy requirement of process, cleaning operation degree stepless adjustable, users can according to different cleaning content set arbitrary, the structure is compact, high automation, suitable for all kinds of processing scale enterprise use.According to production needs to adjust conveyor belt conveyor degree. Operation and convenient maintenance, high efficiency, is the most ideal food cleaning equipment.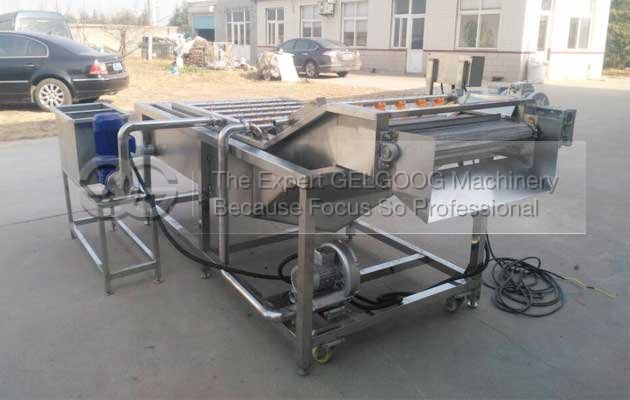 The
vegetable washing machine
are adopted the principle of unidirectional rotary. The washing machine with energy saving, high capacity, low noise and steady work and other advantages.
The vegetable washing machine are made of ABS95 plastic, and the brushes are easy to be exchanged.The main parts of the washing machine adopted double bearings, and the chain and chain wheel are durable.The vegetable washing machine with hard brushes, it has the function of peeling.Vegetable washing machine is mainly used for washing stem and root vegetables and fruits.