Professional Onion Peeling Machine Supplier
We are professional
onion peeling machine
supplier that provide you the professional onion peeler and service. If you need, we also can provide you onion washing machine, onion cutting machine and other onion process machines.We also have
small capacity onion peeling machine
for your choice.
This onion peeling machine adopts the pneumatic principle to peel onions of different sizes and varieties automatically. The peeled onions are smooth in surface and integral. Onions and onion skin are automatically separated, safe and hygienic. It is the most advanced onion peeling machine in China. This automatic onion peeling machine is widely used in restaurant, hotels, university dining hall, enterprise refectory and food processing factory which can save much time and labor.
Why choose our
onion peeling machine
: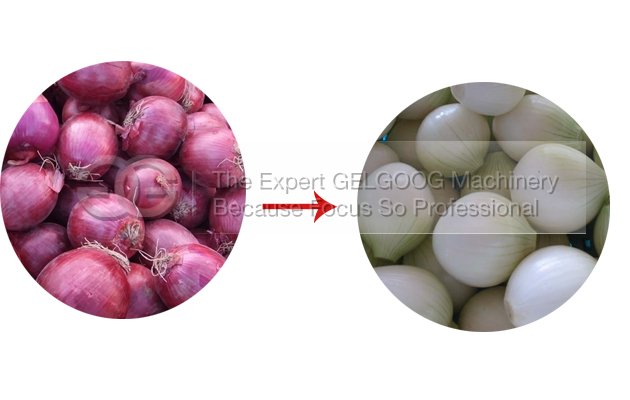 Stainless steel: safe and health.
2. Working based on the pneumatic principle and dry-type peeling.
3. Full-automatic digital control: easy to operate.
4. No limit on the onion size and variety.
5. High yield: the output can reach 1200kg/h.
6. High peeling rate: ≥95%.
7. The peeled onion has smooth surface and no damage.