Industrial Vegetable Cutting Machine In the Philippines
Congratulation, our industrial
vegetable cutting machine
will be shipped to Philippines. Our the Philippines customer have one restaurant. Our the vegetable cutting machine design is very humanize, very easy for one people operation,which suitable for busy restaurant .
We as vegetable cutting machine manufacturer in China,provide high quality and automatic vegetable cutting machine. If you need vegetable cutting machine design. We will show you.
Design of the vegetable cutting machine
:
The design of the vegetable cutting machine mainly include a rack, a conveyor belt, a pressing belt, a slicing mechanism, a speed control box or a tower wheel speed regulating mechanism. For the slice of melon and potato hard vegetables, the slice thickness can be freely adjusted within a certain range, and the vertical knife part can process the leaf soft vegetables or the cut pieces into various shapes such as blocks and diamonds. The length of the cut vegetables is arbitrarily adjusted within a certain range by the "adjustable eccentric wheel". Because the vertical knife simulates the principle of manual cutting, the processing surface is smooth and smooth, and the molding rules are fine. The vegetables are cut intact and kept fresh.
Our vegetable cutting machine suitable for the catering industry or food processing factory. It uses the ultra-thin template arrangement of the cutting blade and the blade to make the cutting silk products smooth and delicate, and the non-stick silk is refreshing, which is comparable to the manual knife cutting. The dicing cutter head increases the width of the ultra-wide design, the dicing standard is standard, no waste, simple maintenance, easy to replace the knife set, with special tools.
This is image of vegetable cutting machine :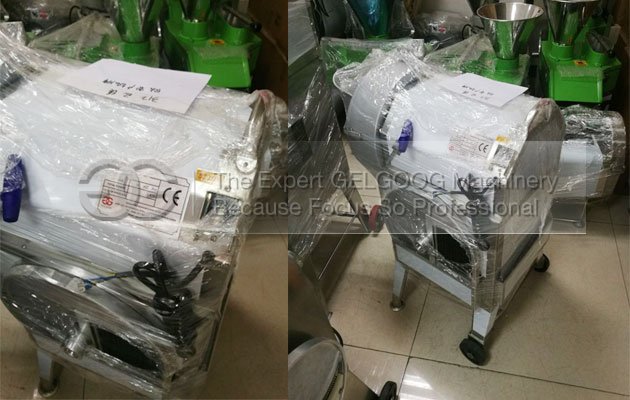 If you need vegetable cutting machine working video, you can leave message or contact us , we will sent you freely.