Features
Tomato puree making machine
can process fresh tomato into tomato paste. The tomato puree maker is easy to operate and clean, and hygienic. Tomato can be added continuously, that is, it can be combined work with tomato paste production line, and it can also be used for single machine use. In addition to tomato puree machine, we also offer
tomato washing
,
cutting, tomato sauce packing machine, etc.
Tomato paste machine Wide range of application: suitable for tomato, kiwi, strawberry, sea buckthorn, grape, etc.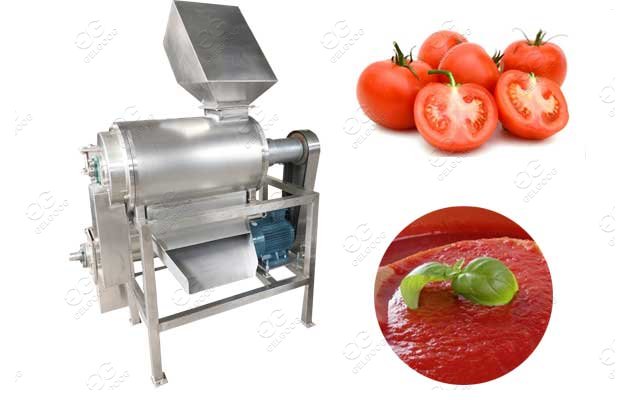 Our tomato paste making machine has different output, which can meet the needs of different customers for the equipment. Whether you want to start a ketchup business, you need a small tomato beater. For customers who want to set up a ketchup production line, we can provide the right ketchup processing solution.
As a manufacturer of tomato paste machine, we supply professional tomato processing equipment all year round. Our tomato paste making machine is shipped to different countries,such as india, italy, turkey ect. If you need to know tomato paste machine price, contact us freely. Customer recognition of us is our driving force.
In the stainless steel tomato puree making machine, the tomato is cut into sections by a rotary cutter at the feed port, and then cut into pulp by a high-speed rotating blade. All places in contact with materials are made of stainless steel and high-quality edible rubber, which have good corrosion resistance, will not contaminate materials, and ensure food hygiene.
Technical Data
| | |
| --- | --- |
| Model | GG-1 |
| Capacity | 50-100kg/h |
| Power | 3KW |
| Voltage | 380v |
| Enucleated (peeled) Speed | 100-500r/min (frequency control) |
| Beating Speed | 860r/min |
| Beating mesh aperture | φ0.6-φ1.0mm |
| Dimension | 1350×770×1500mm |
Customers Who Viewed The Machine Also Viewed