Features
When making pickld cucumbers, an important step is to wash the cucumber. Because cucumbers are fragile, any rougher way may cause cucumber to be injured. Therefore, our washing machine adopts bubble washing type, which can clean cucumbers well and protect them from harm.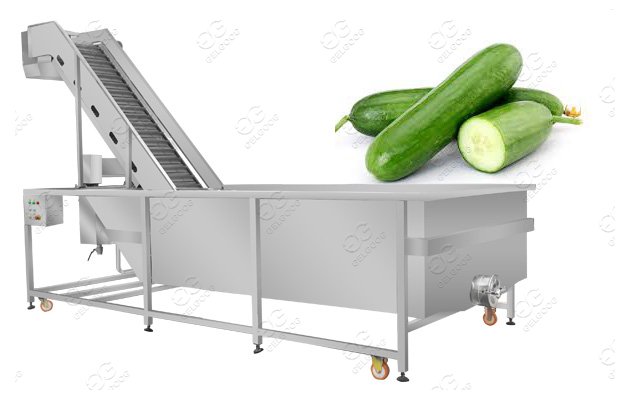 How clean a cucumber?
Our cucumber washing machine uses special bubble type washing way, and can be customized according to customer requirements. The cucumber cleaning machine adopts a combination of bubbling and spray cleaning methods.
Our cucumber washing machine can work continuously, and the substances in the water are constantly rolling and cleaning. Fully clean the surface to effectively, clean and hygienically remove dirt, mud and salt stains on the surface. And the outlet is equipped with multiple rows of nozzles, which can wash vegetables and cucumbers twice and clean them thoroughly. The conveyor can be lifted out of the cleaning box as a whole to facilitate cleaning and maintenance. Instead of heavy physical labor, the mechanization of agricultural products processing has been realized.
Features of cucumber washing machine:
1.good washing efficiency : under the dual action of air bubble and spray, omni-directional and multi-angle cleaning;
2.No harm : water flow transportation, bubble floating washing, protecting materials from damage, simulating the basic actions of manual cleaning and effectively avoiding bumps and scratches in the manual cleaning process;
3. Exquisite workmanship: It is made of food-grade 304 stainless steel, introduced equipment for lean processing, exquisite workmanship, and durable;
4. Wide range of application: suitable for cleaning and processing various fruits and vegetables, and can also be customized according to user needs;
Widely used in vegetable processing plants, such as
pickles cucumber processing factory
, etc.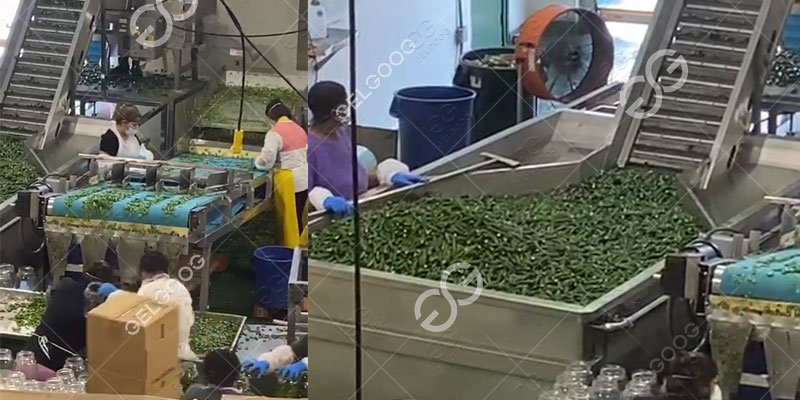 Customers Who Viewed The Machine Also Viewed