Chilli pepper grinder
, a fresh sort of micronizer with high efficiency. The grinding and classifying are fixed in a single chamber,but operated individually. This machine is extensively used in chemistry, dyestuff, dope, pharmaceutical, foodstuff industries with the characteristics of common perform, tight structure, stability, lower power consumption, universal use, no over-grinding, adjustable fineness of powder, straightforward servicing, and so on. The grinding, classifying and manufacturing are processed in one obturating system.No pollution just after dedust. It is the excellent full set for sanitation and safety, specially for heat sensitive and sticky materials.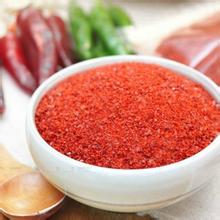 The chilli pepper enters into the grinding chamber through the feed hopper. The material, impacted by the high-speed rotary cutters,is thrown to the fixed liners, then is bounced and sheared. Meanwhile, under the impact, cut, rub force by turns, the materials is micronized well. Under the pull force, the finished product is absorbed into the cyclone collector through the sieve. A little of superfine powder is collected by the pulse deduster.