Spiral juicer machine
is mainly used for fresh fruit and vegetable juice extraction. The juicer is suitable for the processing of various fruits. The salient advantage of high juicing is the easy operation and the ideal machine for truly freshly squeezed juice manufacturing.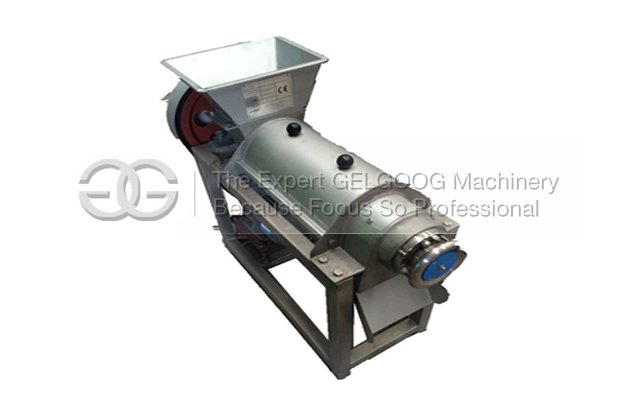 Spiral juicer features:
1. This screw juicer will crush the juice function, high efficiency, easy to operate.
2. Mechanical parts contact materials are all made of high quality stainless steel.
A wide range of applications. Spiral juicer for a variety of fruits and vegetables juice.
4. Equipped with strainer to ensure high quality and delicious fresh juice.
Spiral vegetable juicer works:
When fruits and vegetables are added to the hopper, they are pushed under pressure by the helix, and the extracted juice flows into the juice container through the strainer, and the waste will drain through the annular space formed between the screw and the pressure-regulating tapered portion. Axial movement can adjust the gap clearance, adjust the juice rate.
Application of
fruit and vegetable spiral extractor
.
1. For pressing pineapple, apple, pear and other fruits.
2. Used to crush mulberries, grapes, oranges, oranges and other berries.
3. For squeezing tomatoes, ginger, garlic, celery and other vegetables.
Screw juicer operation and maintenance
1. When workers start the machine, gar should adjust the largest. Reduce it to meet the technical requirements and secure it by handwheel. Raw materials should be supplied evenly.
2. After each work, wash the packing with water and a brush. After refining multi-fiber fruit juice need to be cleaned once the work to be carried out after the full cleaning of the machine.