Tomato Cube Cutting Machine Introduction:
1.the tomato cube cutting machine can cut the vegetables into regular shapes for one time with smooth sections by compound cutters.
2. Advanced technology, easy to operate, energy saving, beautiful appearance, meeting the hygeian standard.
3. Cubes size:4. 5. 6. 8. 10. 12. 15 mm. In additional, we can offer other size of vegetable dicing machine as per customers demand.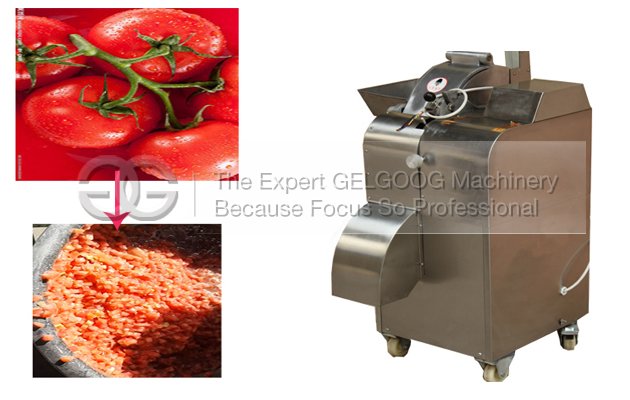 Tomato Cutting Machine Advantages:
1. Cut various fruits and vegetables.
It can cut fruits , stem vegetables and root vegetables .( like turnip, potato, taro, sweet potato, cucumber onion chili,etc., especially the soft and juicy melon and fruit,
such as mango, pineapple, pawpaw, apple, strawberry and bamboo shoots into dices and strips.)
2. Different size.
Cutting system is 4, 5, 6, 8, 10, 12, 15 mm, also can be customized according to the clients' requirements
3.Widely used.
It is widely used in hotel,restaurant,mess hall,kitchen and other