Automatoc Garlic Root Cutting Machine Features:
The Garlic Stem Cutting Machine is used for cutting garlic's root and stem leaf. No matter your garlic is fresh or dry, the machine both ok with your garlic. It has the function of automatic feeding, automatic cutting roots. The depth of cutting can be adjusted automatically according to the different size of garlics. After cutting, garlic will be more smooth.It operates very easy and has high efficiency. It also can cut the stem at the same time. We also have garlic seperate machine, garlic peeling machine,garlic paste machine and
garlic processing line
. If you need contact us freely. Email:wendy@machinehall.com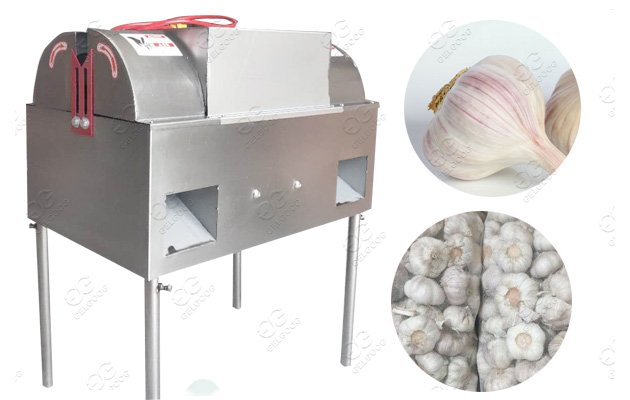 The garlic root cutting machine can supply two people to work at same time, it is high capacity and high efficiency.The machine is made of carbon steel, and paint with green paint.
It is small volume, lighter weight, so it easy to move. The cutter is higher quality, don't worry it can be broken in short time. You can adjust the cutting size according to your garlic with the switch. Each cutter with a controlling switch. It also is safety, don't worry it can hurt worker's fingers.
Garlic stem and root cutting machine introduction:
Garlic root cutting machine is one of our most popular machine. It is advanced design in china. The small dimension and light weight is easy to deliver and easy for people to move. Double cutter improve the work efficiency. It will cut the garlic root into flat model, so it can keep the garlic fresh. Its power only is 0.5kw, so you can use it anywhere, the home voltage is enough. Its capacity can arrive to 700kg/h if you can operate this machine skilled, so the capacity is bigger enough. Maybe you only need several hours to process your big amount of garlic. There is a discharge for the cutted garlic, the stem is separated with the garlic after cut.