Buy Chocolate Making Equipment
Where to buy chocolate making equipment ? Recently, many people have asked me where to buy chocolate making equipment. As a professional chocolate making equipment manufacturer, we have the most advanced chocolate equipment. Our company has been committed to product improvement and development since its establishment. We rely on the market closely, according to the market demand for timely improvement and development, to meet the requirements of customers on the chocolate production machine.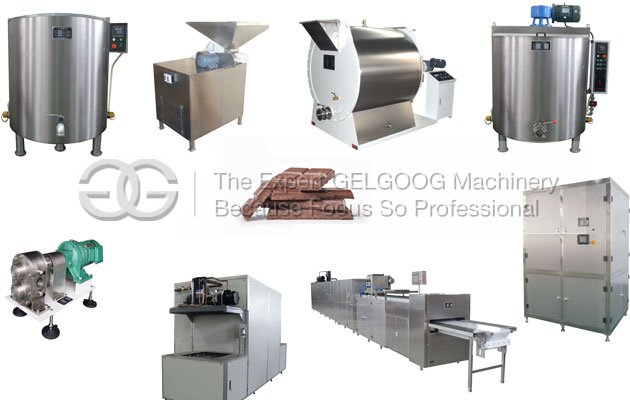 Our chocolate making machine mainly consists of chocolate fat melting machine,sugar grinding machine, chocolate conche machine, chocolate storage tank, chocolate temperature machine, chocolate moulding machine and chocolate cooling tunnel. And all these machines have many different specifications and sizes to meet different needs of customer. At the same time, we can also customize these machines according to the requests of customers.
Our company has an efficient technical team. We select these professionals through a variety of tests and interviews based on the required skills. These professionals are always exposed to the latest technology and ready for innovation and research and development.
We always maintain good quality and competitive prices, we lead the professional with good quality and reasonable price, and have the export license of all products.
We respect every customer for our friends, we do business sincerely, no matter where they come from, can make friends with them. We have a professional sales and service team to provide customers with one-to-one consulting services.
We have also established links with many ports, which effectively guarantee the export of goods.
At the same time we can provide good after-sales service. Customers to buy our company products are sold, is only the beginning of the relationship with our company, is the beginning of the after-sales service work, in the whole stage of customers to use the machine, we all after-sales service staff with thoughtful, meticulous, enthusiastic, timely service, let customers at ease, worry-free use of equipment, can really experience the our products bring convenience and create value for customers.
We always adhere to the concept of "the best products to meet the market, the best service to meet customers". We warmly welcome customers from all over the world to visit our company and establish long-term friendly cooperative relations.We believe that our chocolate making equipment will be your best choice!
Now you have know where to buy chocolate making machine, if you have want to know more information about the chocolate making machine, you can communicating with us, we are looking forward to cooperate with you! Leave messgae on our website or email wendy@machinehall.com or whatsapp:+8618539931566