Drying Fresh Ginger With Dryer Oven
With the
dryer oven to dry fresh ginger
is your best choice for dried ginger business. Our dresh ginger dryer oven is upgraded and regenerated for various times and has achieved to sophisticated degree both at your home and aboard.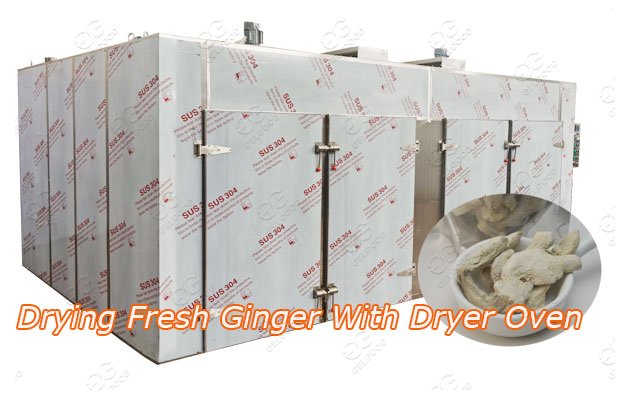 It uses steam or electric powered heater as heat methods and makes use of axial fan, warmth exchanger to warmth air in convective way .The laminar movement of warm air passes through the baking trays and can have out heat transmission with content Refreshing air will enter in the oven from inlet to provide then discharge from moist outlet. Clean air is supplied, wet and hot air is discharged constantly. In this manner, acceptable RH in oven might be preserved. The final word benefit of oven is most sizzling air is cycled during the oven, it will increase warmth transmission and will save electricity supply. It will make thermal performance of oven elevate from 3-8% of classic drying oven to about 35-50%. It utilizes the functionality of strengthened ventilation to reduce temperature variation from up to small.
This type
ginger dryer oven
adapts very low sound hot temperature resistant axial supporter in addition to equips with computerized continual temperature command system, PC control program for customer option.
The
ginger dryer oven
is a indispensable if you want start
ginger powder business
. we also have ginger washing and peeling machine,ginger slicer cutting machine,ginger powder machine and other ginger process machine such ginger juice machine.
This is dryer oven for ginger working video. welcome see it.