Automatic Garlic Peeling Machine Manufacturer Ship Coimbatore
As
manufacturer of garlic peeling machine
,we have shipped many machines to over the world such as Coimbatore,USA,UK India ect. This time, it is our garlic peeler machine are shipped to Coimbatore.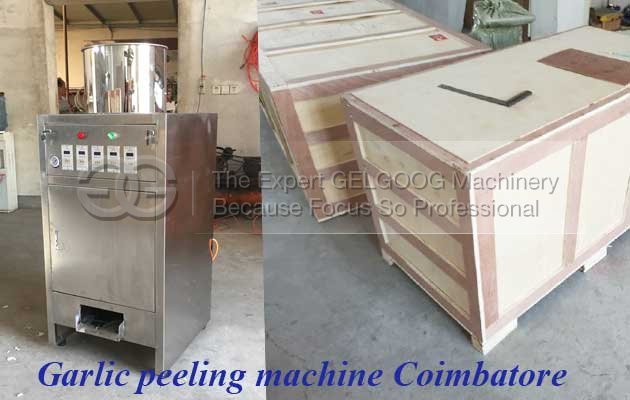 Many customer want to get garlic peeler in Coimbatore, but at last, they choose our garlic peeler equipment. There are two reasons why our peeler machine is more reasonable for them, QUALITY AND PRICE.
Our garlic peeling machine quality:
The garlic peeling machine working principle have take advantages technical to make garlic and skin get separated naturally. That make sure the peeled garlic quality and dont get hurt.
The garlic peeling machine with skin removal automatic device. The peeled skin are off and get out the garlic peeling machine. There are so there are other more fresh days for peeled garlic used our garlic peeling machine.
The garlic surface is more smooth with the function of special design . in the garlic peeling process, the garlic totally dont touch blades. There is no Pollution for the peeled garlic..
Simple operation, digital control, easy to understand
Stainless steel welding complete polishing fine
All stainless steel discharge port for easy collection of peeled garlic.
The garlic peeler machine price:
We are garlic peeler machine supplier, what is why we can provide customer with best price. The low price is not at price of quality. We are make sure for you .
If possible you can can visit our company and factory. We can pick up you at airport and high-speed rail. If you need more information about garlic peeling machine cost, just contact us freely. We will arrange our salesman sent you machine quotation to you.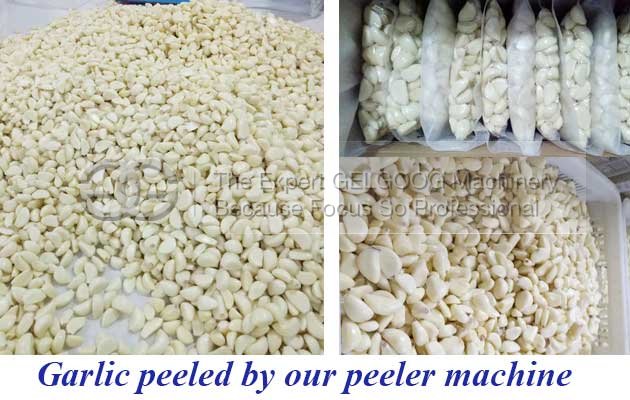 Garlic peeling machine is one of the professional machines in the garlic processing industry. Our company has 10 years of production experience and technology. After years of continuous research and experimentation, the garlic peeling machine currently sold has become the leader of garlic peeling equipment. The garlic peeling machine produced by the company has a removal rate of 95% and the use of pneumatic principle does not damage the garlic and is conducive to the preservation and sale of garlic.