Grape Crushers and Destemmers For Sale
The
grape crusher and Destemmers
are fresh grapes specially designed for the winemaking process and absorb the French and Italian technologies. It can grape fruit stems and stems, stems separation, crushing and conveying grapes pulp, small and medium-sized wineries is the ideal equipment.
The main characteristics of the
grapes crushing machine
: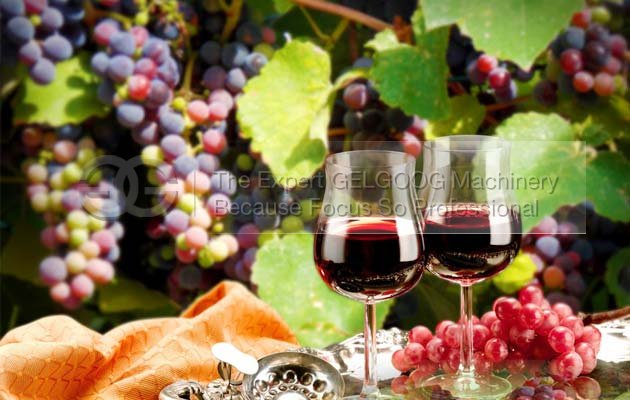 1. Quantitative spiral delivery. The fruit is the first to stems, and then crushed fruit pulp.
2. Rotary sieves are long enough to process various grapes into pulp. Excreted stems rarely grapefruit.
Crushing roller non-toxic rubber, health, easy to clean.
4. The whole machine is made of high quality stainless steel.
5. Rotary sieve aperture can be based on grape fruit size.
6. The machine is light, easy to operate but large enough for a small business winery.
7. Depending on the situation, most crushers will remove about 85% of the stems.
What is the health benefits of grape juice?
Reduce the Risk of Heart Attacks: A recent survey showed that drinking grape juice, especially Concord grape juice, drastically reduces the risk of any form of heart disease. It helps the blood clotting mechanism, thereby reducing the free circulation of blood.
Anemia: Grape juice in anemic patients is an effective treatment, especially for women. However, they should avoid drinking dark grape juice and prefer light grape juice. This is because dark grapes contain a chemical that reduces iron in the body.
Immune Boosters: Grape juice acts like an immune enhancer, thereby making a variety of illnesses and infections. It enhances the overall strength of the immune system and enhances resistance to recurrent diseases and infections. It is also a good way to prevent constant fatigue and weakness.
Improve brain function: Grape juice enhances various brain functions such as memory, coordination and strength. The study was supported by a Tufts University study showing that brain function improved in people who regularly drink a glass of grape juice.