Passion Flower Juice Machine Sold to Brazil
Our
passion flower/fruit juice extraction machines
sold to brazil.our this brazil customer have purchased two stes passion fruit juice extarction machine for his passion fruit juice business. passion flower juice machine can process 5M Ton passion fruit per hour. if cusomer want process 10M ton one hour,we recomment customer to buy two sets passion fruit juice machine with 5M Ton/h,not one set juice machine with 10M Ton/h. because two sets is more effecinecy than one.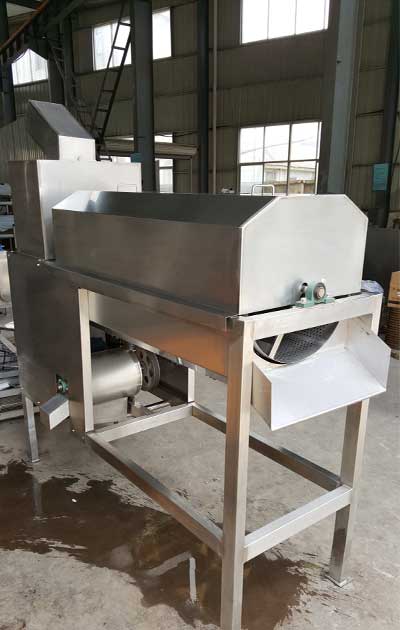 The type passion flower juice machine are well designed and made with a waterproof function, not easily get rust, corrosion resistance, scratch resistance, increased service life. Built-in high-power motor, continuous working time for fruit extrusion, grinding, juice fast, high efficiency. Silent design, low noise.
Juice effect is good, the juice does not contain any artificial additives. Fruit juice rate is high, the pomace is very dry, juice thoroughly, improve the utilization of fruits and vegetables. Stainless steel juice network design, to achieve separation of residue juice, filter out the juice, automatic discharging spout residue mouth, easy to operate.