Construction and Working Principle of Screw Type Juice Extractor
Today we will discuss the construction and working principle of the
screw type juice extractor machine
. Our the screw type juice extractor machine is used for all kind of fruit and vegetable such as apple,lemon,ginger, celery ect. Our the screw fruit juice extracting machine have been sold to many countries such as India,UK,Bangladesh and so on. There are some introduction of the crew type fruit vegetable juice making machine.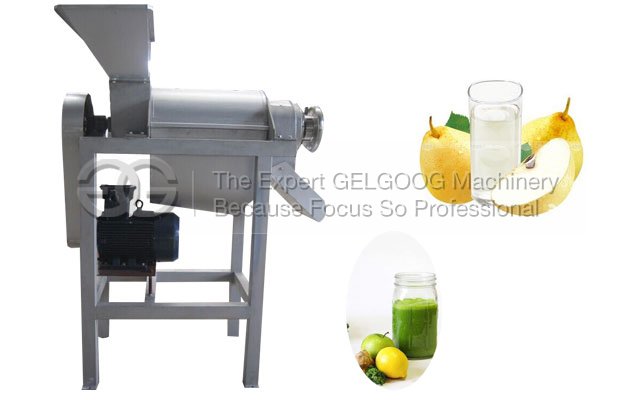 Screw Juice Extractor Working Principle:
The machine mainly consists of front bearing, feed hopper, screw, filter screen, juice container, rear bearing and slag spout and so forth. The key element of screw juice extractor is screw. When the raw components are propelled by the screw, the screw chamber volume reduces; the stress presses the raw supplies to finish extracting course of action. The juice flows in to the bottom container through the filter screen, along with the residues are discharged out with the cyclic gap formed by the screw and pressure adjusting head.
Construction of screw type juice extractor:
A Juice extractor machine is actually a device that's utilized to extract liquid (Juice) from fruits and vegetables inside a approach named juicing.
The crew juice making machine is constructed manually using the use of stainless steel. The material applied for the building from the machine is stainless steel. During the construction of your machine, the different components of it have been constructed separately working with the mild steel sheet before lastly coupled. It really is constructed in a way that when the handle is moved the fruits are crushed to provide juice.
This is a
picture of screw type fruit juice extractor machine construction.
You also can download it.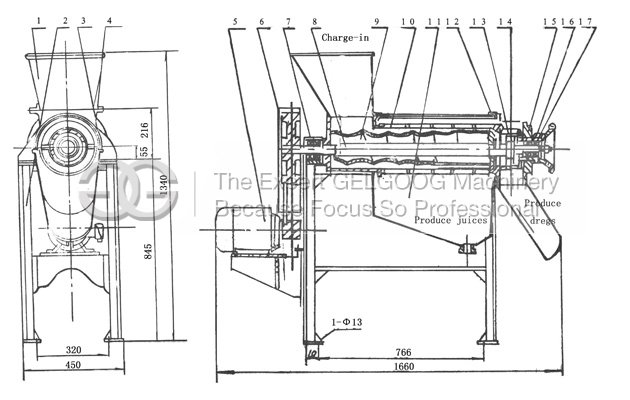 Screw type juice extractor Features
:
1. The juice produced by screw juice extractor is 100% fresh and natural, absolutely free of impurities.
2. Premium quality stainless steel construction.
3. The screw design and style ensures a high extracting yield.
4. Substantial output from 500kg/h to 1.5t/h for your choice.
5. Sanitary and uncomplicated to clean.
If you need see the machine detail pictures and data feature,you can see the website:
screw type fruit juice extractor
. If you need the screw type fruit juice extractor machine price, contact us freely. Then we can arrange our sale manager sent you quotation soon,such as price, video,pic, dates technical and others. Email: wendy@machinehall.com phone/whatsapp:+8618539931566.
Related Machine:
Crush Type Fruit Juice Machine