The Type of Fruit Vegetable Washing Machine For Your Choice
Fruit vegetable washing machine are very improtant in fruit vegetable process industrial. generally speaking,there are have two type fruit vegetable washing machine for your choice who want process fruit vegetable comemrcial . they are brush type washing machine and bubble type washing machine.
1:
Brush Type Washing Machine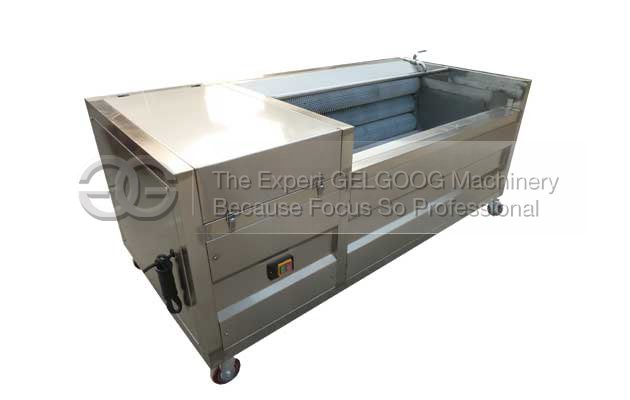 The brush type fruit vegetable washing machine mainly used to remove the hair, weed, and other flocculent stuff in fruits and vegetables; at the same time, this cleaning machine is equipped with high-pressure spraying system under the working brush to clear the surface mud and sundries on vegetables and fruits, to finish a thorough cleaning.
How dose the brush type washing machine work ?
Fruits and vegetables roll with working brush by a different direction, and the soft brush is able to reach into their skin folds to clean sundries; the high-pressure spraying system is working simultaneously to wash the products. The cleaning water is collected in the collecting tank for recycle use.
2:
Bubble Type Washing Machine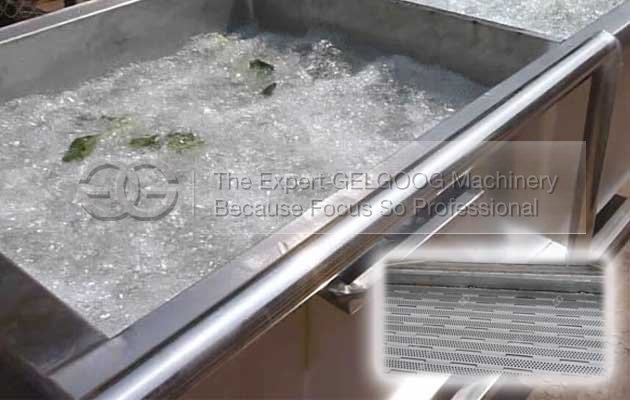 Vegetable bubble washing machine
is suitable for washing fresh vegetable and fruits such as tomato, mushroom, apple, strawberry and so on in food processing line. It is special vegetable cleaning equipment to replace the heavy manual work with high efficiency and energy saving.
How dose the bubble type washing machine work?
The vegetables and fruits enter the sink, under the action of high pressure water and strong bubbles, they will be sufficiently dispersed, tumbled, cleaned, and conveyed. Eluted sediment from the material surface sink to the bottom isolation bin will not result in pollution again. Then the floating sundries, worms, hair and insects will be collected through the mesh and taken away by brush rollers. The washed materials will be cleaned again by spray cleaning, and sent for further processing. And the water residues can be recycled.