Features
If you want to do the business of ginger juice, our Ginger Juice extractor machine is a very suitable choice. The ginger juice making machine can automatically separate juice and pomace. It is great helpful for your ginger juice business.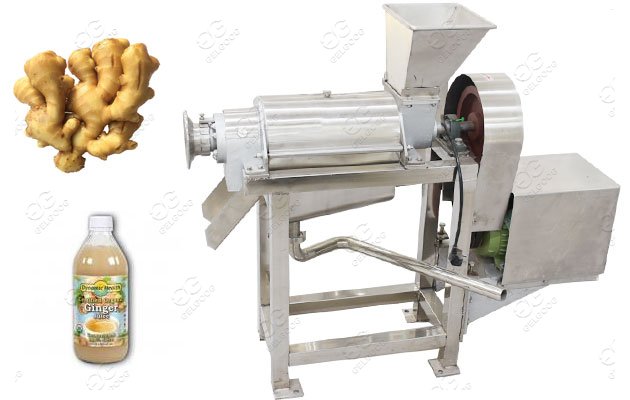 Juice making machine Introduction:
Continuous work: The spiral juicer is a continuous operation. Can be equipped with a lifting machine and sterilization equipment, combined into a fully automatic juice extraction line.
Multi-function: used to press pineapple, apple, pear and other fruits, used to press berries such as mulberry, grape, orange, orange, etc., used to press tomatoes, ginger, garlic, celery and other vegetables
Automatic: Automatically complete the squeezing and slagging process of berries, nuts and vegetables.
304 stainless steel: the part in contact with the material is made of national standard 304 stainless steel;
55% juice yield: our juicer processes fresh ginger, and the ginger juice yield can reach 55%
Crushing function: Our crushing juicer has a crushing function, and can put the whole ginger directly into the hopper of the juicer.
The experimental results of the juicer's juice yield rate:
Tomato: 95% juice yield
Grape: 70% juice yield
Apple: Juice yield 50%
Hawthorn: Juice yield 40%
Pomegranate: Juice yield 55%
Carrot: 60% juice yield
For ginger process machine, we also have ginger washing machine, ginger peeling machine, ginger slice cutting machine,ginger drying machine, ginger powder machine and others. Any problem you can contact us freely if you need it.
For heavy duty machine for making ginger juice,we have different capacity for your choice. 0.5T/h, 1.5T/h , 2.5T/h and others. Contact with the capacity you need, then can show you suitable machine quotation.
Technical Data
Ginger Juice Extractor Machine
Model
Power
Spiral length
Spiral diameter
Dimensions
GGZP1.5
6.2
772
175
1650*540*1920
GGZP2.5
17.2
860
250
2100*640*2200
Customers Who Viewed The Machine Also Viewed