Our Canadian customers have their own farms, which mainly produce agricultural products, blueberries, and vegetables. Canada customer find us through the website www.fruitok.com and tell us his needs for the bluberry washer. Our customer manager make detailed quotations according to customer detail needs.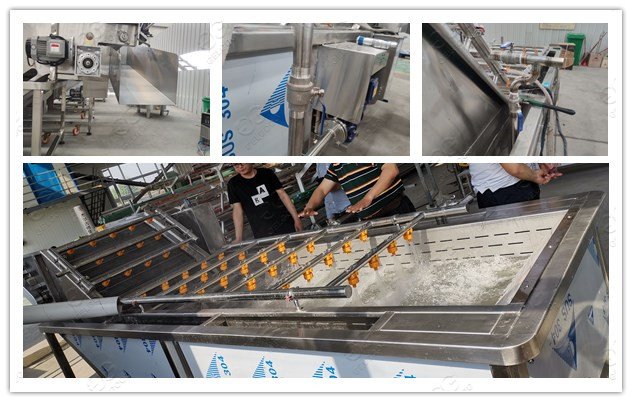 Canadian customer needs: Wash blueberries and then air dry. The blueberries of different maturities are treated differently. Unripe blueberries will be make blueberry juice by juice extarctor machine. Ripe blueberries will be quick frozen by
Fruit Blueberry Freeze Drying Machine
.

Customer's dilemma: There are mature and immature fruits and blueberries in the customer's materials. It is difficult for general washing machines to clean blueberries of different degrees.

Our blueberry washing solution for customer:
In order to clean the two kinds of blueberries with different maturity, we have designed a two-layer cleaning method for customers. Light blueberries float automatically after entering the water and can be cleaned through the conveyor belt above. For more mature blueberries, they will sink to the second level of the conveyor belt. This design can wash different blueberries very well.

The customer was very satisfied with our plan and solved his blueberry cleaning problem. The Canada customer have buy blueberry washing machine and air drying machine from us. We also hope to have more cooperation with this Canadian customer.
GELGOOG equipment always provides customers with the most suitable equipment. If you need a machine to solve your current problem, please feel free to contact us. We will provide suitable equipment according to your specific needs.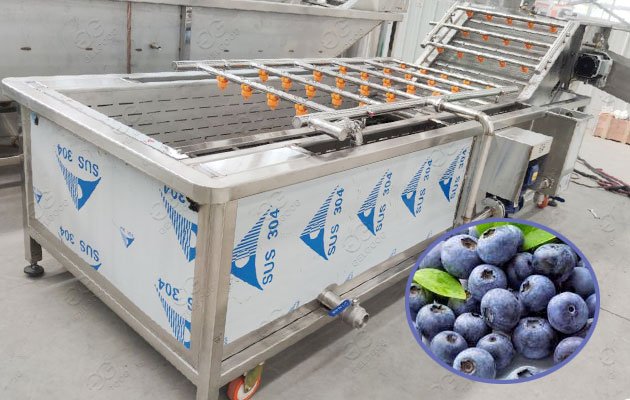 Contact us freely if you need blueberry process machine, Email wendy@machinehall.com phone/whatsapp:+8618539931566