Complete Sets of Peanut Butter Production Line
According to market demand,is high degree of mechanization, reliability, and fully enclosed production. It has many advantages, such as simple operation, stable operation, low noise, easy maintenance, corrosion resistance, wide application and variety variety, etc. It is popular in domestic and overseas markets.

peanut butter production line can be processed to high-quality stable peanut butter, peanut butter particles and ordinary peanut butter. At the same time can also produce stable and ordinary type of sesame.

Peanut butter production line process:
1 The main process: raw materials - to stone to miscellaneous - baking - cooling - peeling - selection - rough grinding - deployment - refining - cooling - degassing - filling.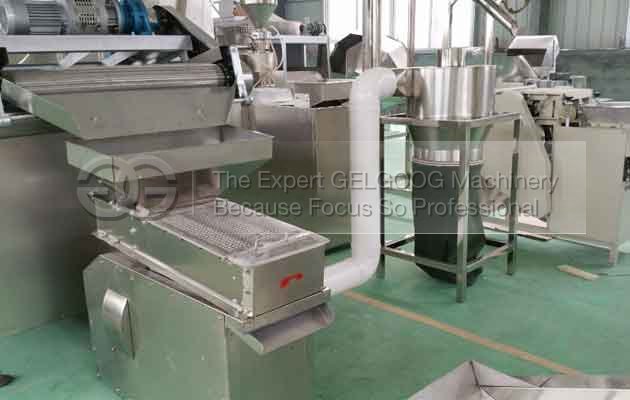 2 fine process: peanuts raw material classification selection - peanuts baking - cooling - off red - to germ - spices - grinding grinding - packaging processing equipment: peanut baking machine - peanut peeling embryo separator - mixer - peanut butter Grinder - peanut butter filling machine.

The capacity can be customered according your demand. if you need, we also provide machine work video for you.