Dates cleaning and drying process line
introduction:
1. Use three clean combinations such as air bubbles, circular surfing, and high pressure spray to ensure that those vegetables or fruits can be thoroughly cleaned.
2. The unloading action is enhanced by a conveyor that cleans vegetables with a high pressure spray.
3. The flow control valve next to the machine controls the speed of vegetable advancement, which is easy to operate.
4. The conveyor belt is made of imported polypropylene mesh and meets the food grade standards. It is also easy to clean. Industrial Automatic Brown Date Potato Cleaning Machine, Apple Carrot Drying Line Fruit and Vegetable Washer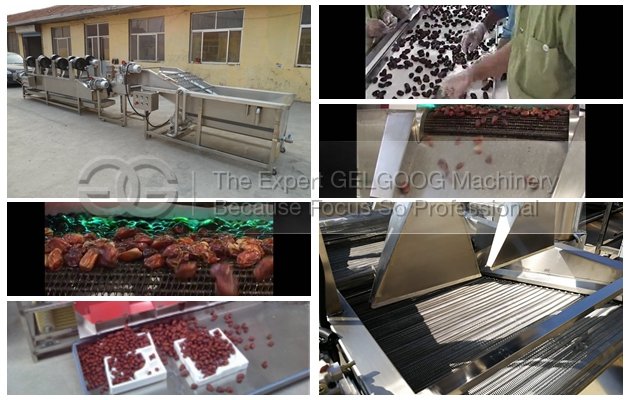 Dates plam washing and drying machine
application:
1. Automatic bean sprout cleaning machines can be used: fruit and vegetable processing equipment, frozen food plant equipment, snack food plant equipment, Western food equipment, beverage plant equipment, tea restaurant equipment, coffee equipment, etc.
2. You can use our automatic sprout cleaning machine: cabbage, spinach, lettuce, pepper, leeks, sesame, carrots, potatoes, sweet potatoes, apples, pears, crab yellow, fish, shrimp and so on.
This product is suitable for washing, soaking, and sterilizing various vegetables, fruits, seafood and other granular, leaf and stem products.
Fruit and vegetable washing machine
features:
Dry fruit washing machines mainly use foam, surfing and cleaning sprays to clean the fruit.
Fruit and vegetable washing machine features:
1. It is a stainless steel dry fruit washing machine.
2. It has a high-pressure blower, and then high-pressure water shocks, achieves the effect of soaking and cleaning vegetables, and reduces the effect of seawater desalination.
3. The foam cleaner is suitable for all kinds of vegetables, such as strawberries, apples, pears, as well as seawater desalination and clean pesticide residues.
Not only cleaning machine and drying machine, we also have
dates sorting machine,dates pitting machine,dates paste machine and packing machine
.Contact freely if you need price or have any problem, Email wendy@machinehall.com whatsapp:+8618539931566.