If you want dice tomato ? we can do it easily at home ? But How can we Perfectly And Easily Dice Tomatoes For Commercial Use ? There will show you.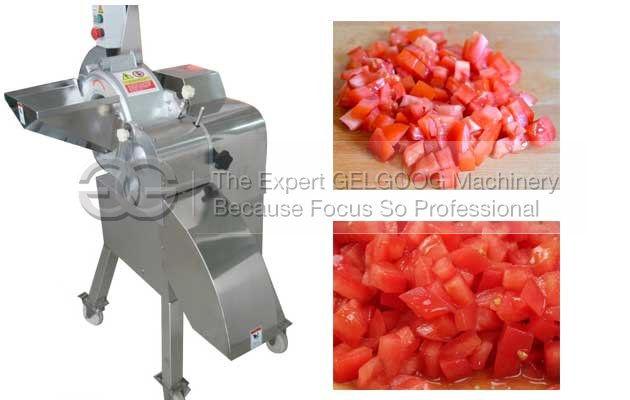 Dice tomato at home :
Prepare tomatoes: Rinse tomatoes and pat dry. Place tomato stems on the chopping board and remove any green stems and leaves.
Put tomatoes on top: put tomatoes on the chopping board and stalk up.
Cut both sides: Cut the long edges of the tomato (if any) and make sure the core is in place; shelve. Slice the chip face down on the cutting board and cut off the remaining 2 side panels around the core. Discard the core.
Dice: Cut each part of the meat longitudinally into a 1/4-inch wide strip, then slice these strips horizontally into a 1/4-inch dice.
Dice tomatoes for commercial use:
Turn white radish, carrot, potato, pineapple, Yu tou, sweet potato and melon seeds.
Onion, green pepper, mango, pineapple, apple, ham, papaya, Xunzi and so on.
It is suitable for central kitchen, health food and beverage workers or food processing factories.
Characteristic:
The machine frame is made of SUS304 stainless steel, which is durable.
The feeding port is provided with a microswitch, and the operation is safe.
The speed of cutting is fast, and it can reach 25 manual labor in the same time.
Machine size: 700LX800X1300mm
Cutting size: 3-20mm
Machine weight: 85KG
Output: 500-800KG/HR
Power supply: 380V three-phase
this is our tomato dicer cutting machine working video: