China supplier vegetable automatic cutting machine
This
automatic
vegetable
cutter
is consist of two cutting device:one is centrifugal cutter, the other is erect cutter.It makes slice, the erect cutter can hold four blades: strip blade, cube blade, crinckle blade and rhombic blade, so that it gives five shapes of end product.There is control cabinet that change the working speed of blade and transporting belt, it cuts the slice from 1mm to 25mm.
It is a multifunctional machine, it makes end products of slice, shred, cube, dice, julienne, crinckle, rhmobic shape.The thickness and the length is adjustable, we can design for customers' requirements.
This machine mainly suitable for hard and soft vegetables, such as root,stem and leafy vegetables, tubers, cooked dry food, fried food, hard pasta, etc.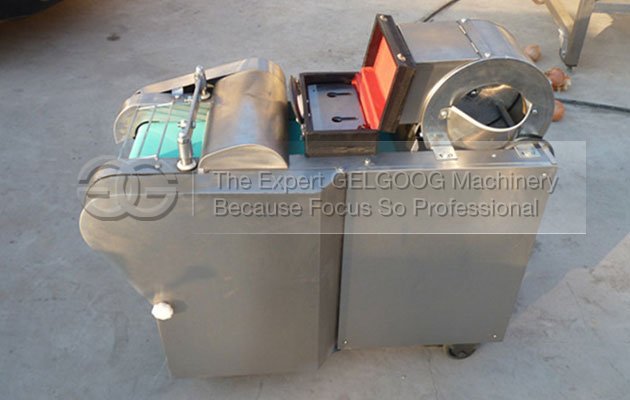 The feature of this automatic cutting machine:
1. This machine is electrical, digital control.
2. Made of stainless steel.
3. Resonable design, super performance, well-adapted, easy operation, multifunctional.
4. has no damage to vegetables's nutrition.
5. Keep the vegetables smooth, unharmful, unpolluted and good appearance.
6. Four wheels to move around freely
7. Cutting size from 1mm to 25mm